The Splash Screen is a small feature added in Cloud Penguin v1.1 that shows right after starting up CuP. In older versions, the splash screen was some kind of Startup Screen that had Comic Sans on it and showed various messages, which were: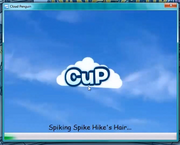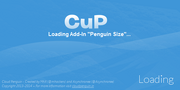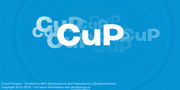 Tipping the Iceberg...
Dominating the Shadow Element...
Travelling to Rockh
opper's Island...
Refilling JetPacks...
Rounding Up Puffles...
Making a better invention than Gary's...
Powering up Propller Hats...[1]
Awaiting Next Holiday Party...
Spiking Spike Hike's Hair...
↑

Note the spelling mistake