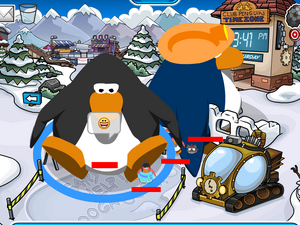 "
The AuxServer is an exclusive feature of CuP that allows client side hacks to be replicated in other computer that is also running CuP and with the same add-in opened in both machines. It will be server side for CuP users and client side for normal CP users.
"
 
AuxServer is a feature of CuP introduced in v1.1, on February 8th 2014. It is a tool for developers allowing them to make add-ins that are normally client-side, server-sided. It works by sending packets to an auxiliary server (known as AuxServer) and replicating this packet to everyone in the room or in the server. [2]
Developing such add-ins requires the latest CuPEF (Cup.Extensibility.Library), which can be downloaded here.
References
Edit